It all starts with coffee
Why does a good collaboration often start with coffee? And why is it number 3 on the list of most consumed drinks?
To understand this, it is good to go back to the origins of coffee. 
The legend
Around the year 850, there was a young goatherd in Ethiopia. This young man noticed that his goats suddenly had much more energy after eating a certain kind of berry. He was very impressed and decided to take the berries to a group of monks nearby. They tasted the berry, but were so disappointed by its bitter taste that they threw it into the fire. Unintentionally, the first coffee beans were roasted and the smell was amazing. The monks decided to make an infusion of the roasted beans and drank it. From then on, they saw coffee as a gift from God, as it helped them to stay awake half the night.
Coffee soon conquered the whole world and is now considered a universal drink. The fact that everyone in the world knows coffee makes it a very good starting point for a conversation. You start the conversation with a common basis. You start by drinking something you both like.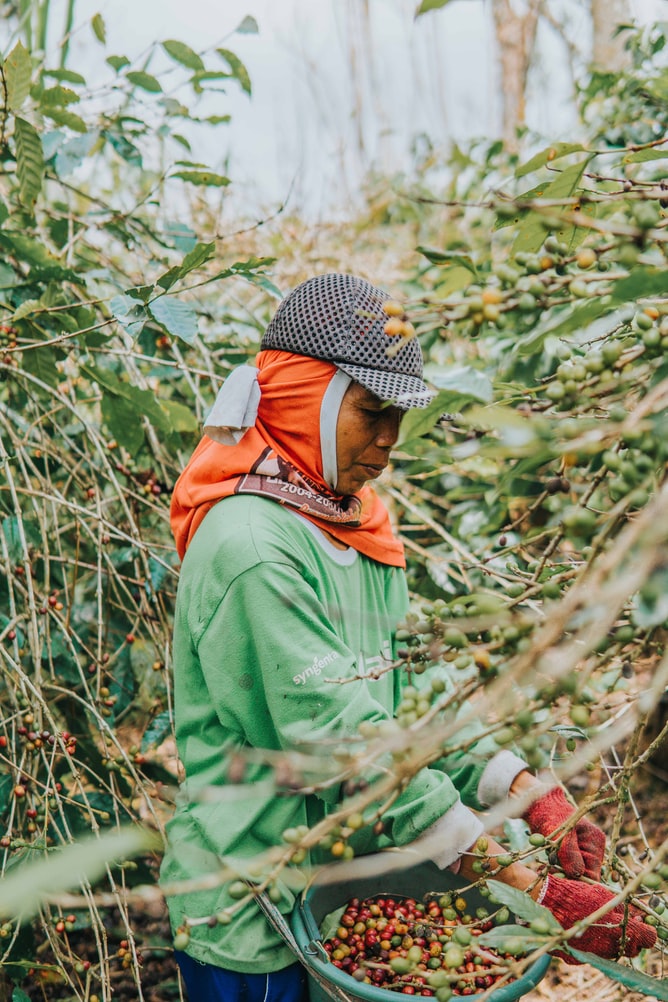 We like fair coffee
Coffee is number 3 on the list of the most consumed drinks in the world. This is probably due to the positive emotions that people experience when they drink a cup of coffee. It warms, gives you energy, has an incredibly deep aroma and brings joy to the people around you. Coffee has something that no other drink has. Love.
We, as mankind, love coffee very much. But do we also love the people who make it?
At Black & White, we work together with EARTH coffee. Besides the fact that you can make very tasty coffee with this bean blend, you also help farmers in Africa and South America. EARTH is a coffee concept whereby all net profits are donated to water projects. They are also constantly working to improve the living and working environment of the farmers. EARTH has donated a total of 1.5 million euros to projects around the world. A great achievement!
Source: https://earthwater.nl/nl-nl/projecten
We like to feel that we can prepare and serve our coffee with a good feeling. An honest cup of coffee is much nicer to drink!
Feel like having a delicious cup of coffee?