34x lunch in Breda at these great lunchrooms
Looking for a good restaurant for lunch in Breda? We got your back. We have selected the best lunch spots in Breda because they have that little bit extra.
The hospitality industry is the living room of society. It is the place where people come to meet and relax together. It is the restaurants, bars and pubs that make our lives just a little bit more pleasant. It was therefore a great pity for everyone to have to go into lockdown for almost two years. But those days are over, we can eat out again. And that needs to be celebrated!
We have listed the 34 most amazing lunchrooms of Breda for you. Enjoy!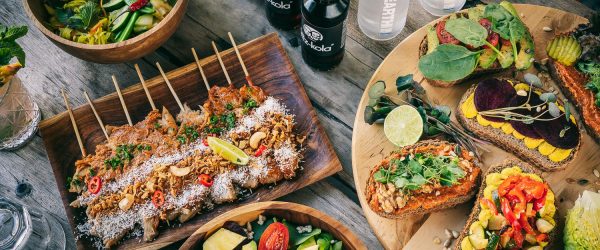 Black & White Kafe offers delicious vegan food and coffee 7 days a week. All furniture in the restaurant comes from Bali and you look out on a sunny terrace with bamboo, palm trees and handmade sculptures. The open kitchen makes it a very lively place to have lunch in Breda. The location is ideal for people who come by car, because you can park for free in front of the door.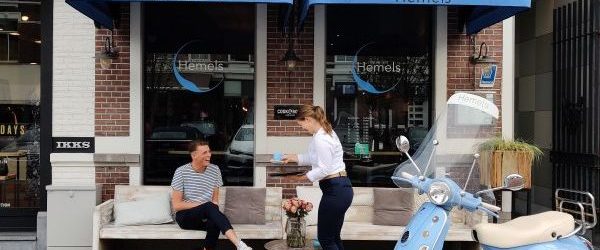 Hemels employs people who really care about their guests. As well as making you feel instantly welcome, you can also eat incredibly well here. They serve fresh salads, aperitifs and also very nice wines. Located close to the city centre, this is a great place to have lunch in Breda.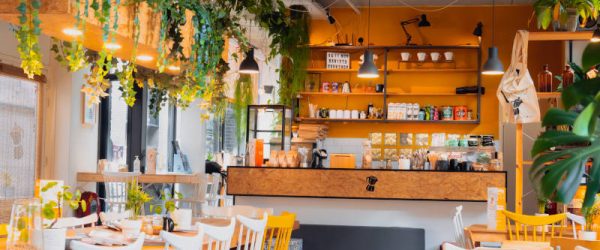 Coffee bar Sowieso, a coffee bar located in a quiet street in the middle of the bustling centre of Breda. In this homely bar, they serve the most delicious coffees, breakfasts, lunches and cakes. Mostly vegan, always healthy and made of natural, locally produced ingredients. You can also have lunch here in the summer, because they have a cosy and sunny terrace.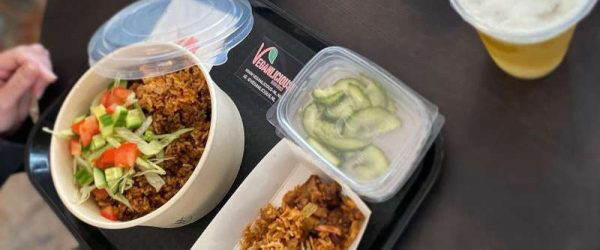 A vegan restaurant located in the food hall of Breda. Besides the fact that Veganlicious delivers a lot, you can now also have lunch here on location. The name says it all, they only serve vegan lunch dishes. With their passion for cooking, they really show that it is not necessary to eat animal products. A fun fact: every month, Veganlicious donates part of its turnover to a good cause. A very conscious company, something we can appreciate!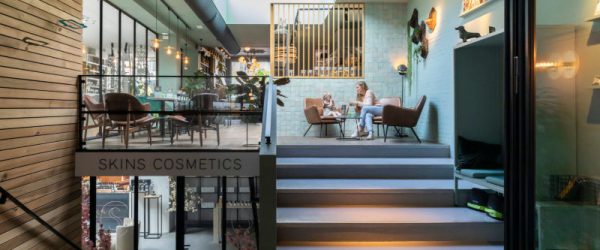 Anne & Max is a real living room in the city. A place where you can really relax and have a delicious lunch in Breda at the same time. They work in the kitchen with honest products with a special story. So that everything that tastes good, also feels good. If you ask us, Anne & Max is a great place to come, even if you only want good coffee.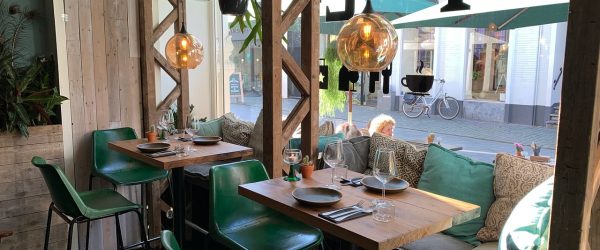 Puick is all about enjoyment and experience. If you want to taste special dishes, this is the ideal place for lunch in Breda. They work with various herbs and ingredients from different countries. There are several sharing menus to order, so you can try everything. Highly recommended!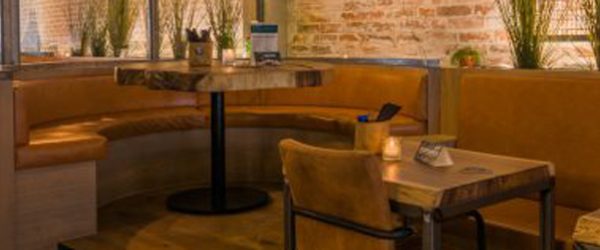 Colins brings out the hedonist in you. Drop by for lunch, drinks or dinner in Breda in a relaxed and homely atmosphere. The menu is composed with care, passion and a lot of tasting. You can combine delicious dishes, fresh salads and the tastiest sandwiches.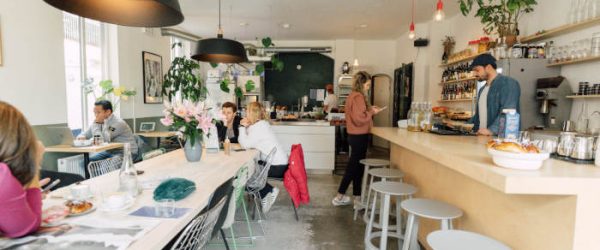 Yirga is a place where you can have both breakfast and lunch in Breda. They make their own sourdough bread, sodas & cakes. They also have a great selection of natural fine wines and enough options for a delicious vegan lunch. Stop by if you want to enjoy this cosy coffee bar!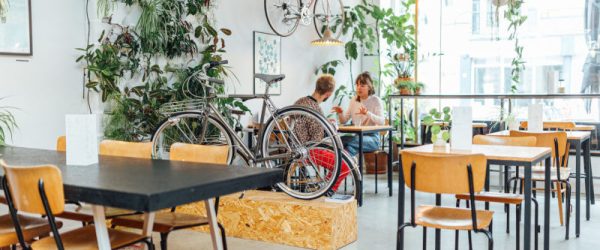 Kamu: a place for specialty bikes and coffee. It is a super original concept, which we have not seen before when having lunch in Breda. You can have your bike fixed here, but also drink the best coffee. Besides an honest cup of coffee, you can also find oven fresh croissants, fluffy pancakes & granola with fresh fruit. Every season there are new sandwiches on the menu, made of freshly baked sourdough bread. What a great place to be!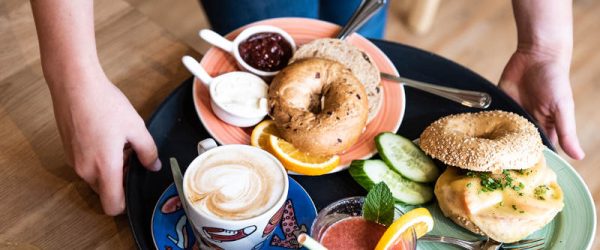 Bagels and Beans is a warm place with a good atmosphere. A place where the newspaper is read in the morning sun and where the coffee tastes like it was meant to be. By now, Bagels & Beans is a well-known name throughout the Netherlands, but we think the one on the Van Coothplein in Breda is perhaps the best. Not necessarily because the coffee tastes better here, but mainly because of the nice and involved people in the team. Go and visit this atmospheric lunchroom in Breda. It is worth the effort!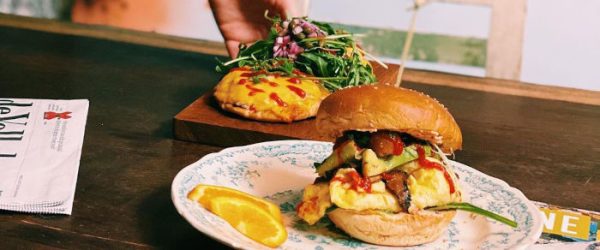 Ikek is a great place to have lunch in the centre of Breda. This child-friendly restaurant is also a good place to go with small children. If you like enthusiastic people, this is definitely the place for you. Ikek's team is always cheerful, full of energy and eager to please. Besides a cosy lunchroom, they also have a very nice terrace. The perfect place for a break in the middle of Breda's city centre.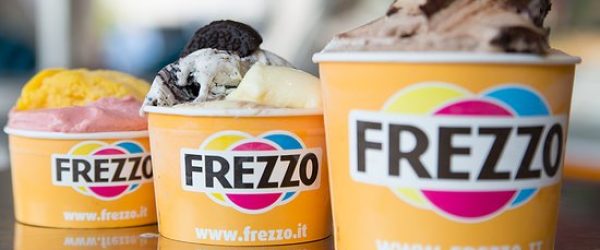 Delicious homemade ice cream & Italian coffee. Okay, Frezzo is not a real place for lunch in Breda, but you can order incredibly good ice cream here. They get an average of 4.5 stars on Google from their guests. If you want to treat yourself, go to Frezzo's ice cream parlour ☺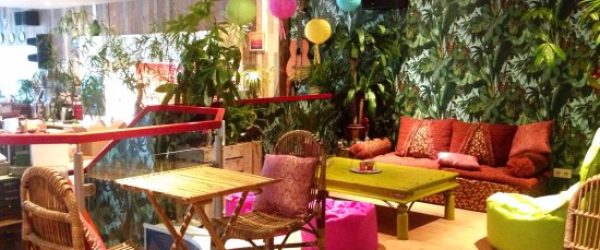 In the atmospheric lunchroom of Sunshine, you immediately have the idea that you are on holiday. With the changing menu on the postcards you can decide the destination of your lunch. It is a real travel café so it does not feel like you are having lunch in Breda. The menu consists of a colourful mix from falafel to Japanese salad, or what do you think of a Georgian vegetable mix. They really like worldly dishes here and always freshly made.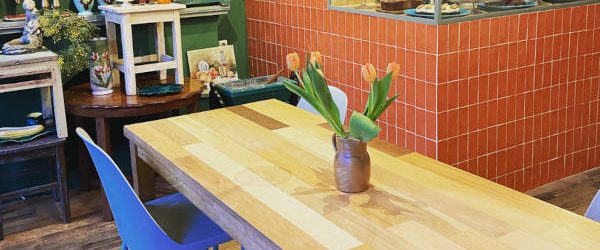 Stilleven is a meeting place for homemade products, delicious cakes, vintage stuff and good coffee. You can also enjoy a fresh lunch here on Ginnekenweg in Breda. What really stands out to us are the delicious cakes they bake fresh every day. But we also like the home-baked vegetable quiche, spicy couscous salad and the varying soup of the day. Enjoy Stilleven, a contemporary meeting place in Breda.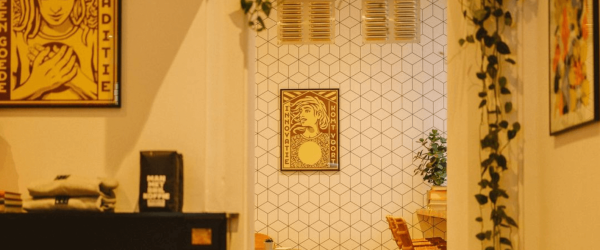 Surrounded by positive vibes only, you can enjoy a perfect cup of coffee, memorable teas and really good comfort food at Sip First. Besides being a great place for lunch, it is also a place where you can escape from your busy life. Enjoy a cup of coffee made with love, here in the centre of Breda.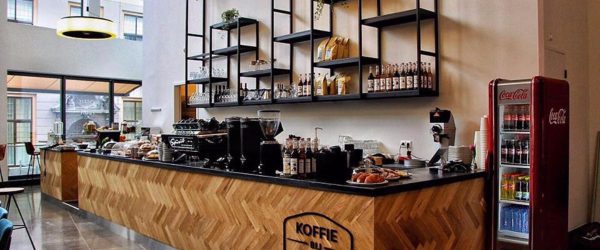 The name says it all, Koffie bij Teun is the place to be for really good coffee. They have been voted the best coffee bar in Brabant twice now, and with good reason. Besides coffee, they also serve good sandwiches and fresh lunch. If we are in the centre of Breda, we like to have lunch here.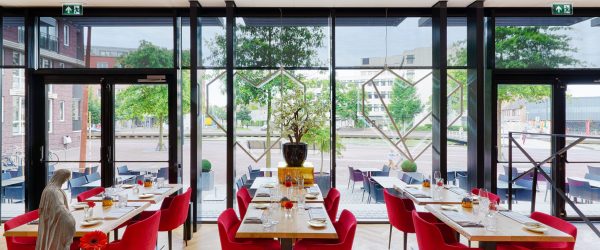 If you want to have a luxury lunch in Breda, this is the place to go to. Restaurant Liefdegesticht is located in an old monastery and is completely in the atmosphere of the Roman Catholic nuns who used to live here. Special dishes but pure, fresh, creative and of high quality. This, combined with fine wines, ensures that the unexpected is surpassed.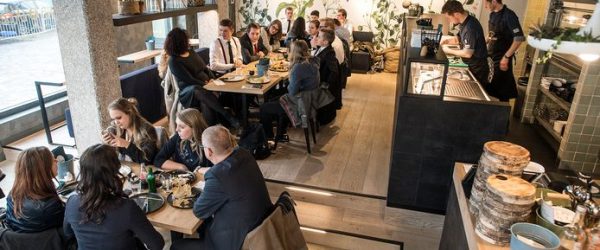 With the motto: "Let's make the potato great again", the boys of Zand & Klei serve the most delicious potato dishes. How about potato tapas, crunchy potato basket with delicious toppings or a potato toast? If you are going to have lunch in Breda, this is one you do not want to miss. It is also a great place to enjoy a delicious drink board and a cold beer.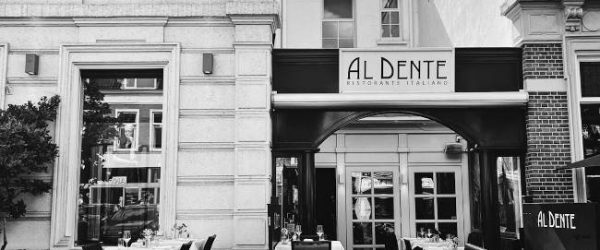 Al Dente is an authentic Italian restaurant with a French touch. They serve special dishes, fresh salads and of course beautiful wines. Besides eating here in the evening, you can also have a delicious lunch in Breda. Also good to mention is that Italian coffee is the best coffee.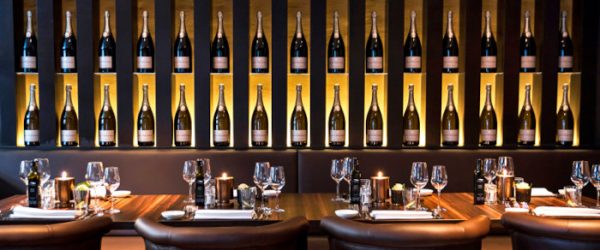 At Restaurant Chocolat you step into a world of culinary creativity. The kitchen, led by chef Dorus Clement, combines international cuisine with French and Eastern influences. You go here if you are looking for an unforgettable place for lunch in Breda.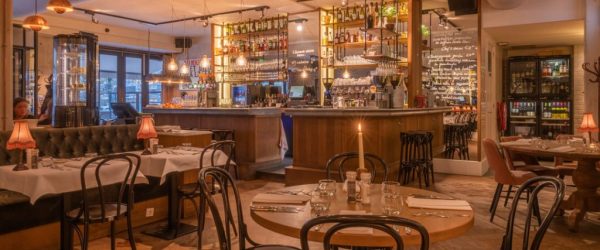 At Bardot, you can enjoy everything that is typical of a French brasserie from morning to night. Whether you take your seat inside or outside on the sunny heated terrace, everywhere you will imagine yourself to be in France. Also for vegetarians this is a fine place to have lunch in Breda.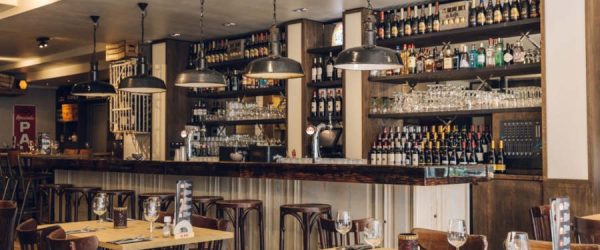 De Publieke Werken is a cosy brown café in the centre of Breda. Here, you have a wide choice of special beers, single malt whiskies and gin-tonics. Live music is often played here as well. This is especially a very cosy place to have lunch in Breda. A simple but good dish together with an ice cold special beer. What more could you ask for?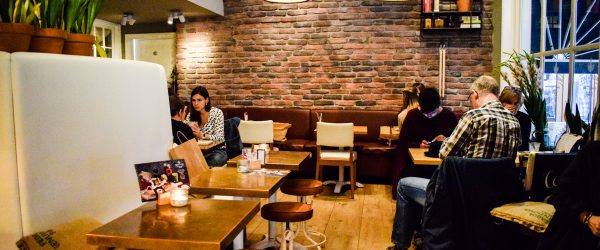 Barista Café is a meeting place in the middle of Breda's Grote Markt. Here they prepare the best coffee, the most delicious cakes and the freshest dishes. As the name says, real baristas work here and it shows. Here they show that making coffee is a craft. If you want to have a nice lunch in Breda, you can eat the most delicious sandwiches here.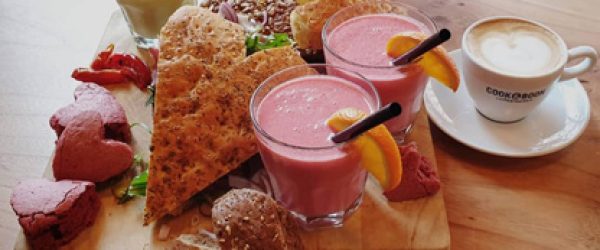 At Taste the Original they love fresh food and drink. The bread, for example, is baked daily by bakery van der Kleij. The coffee comes from Cook and Boon (a Breda coffee roasting company). Everything here is homemade and the delicious dishes are prepared a la minute. They are open from 10:00 - 17:00 and you can come here for breakfast or lunch.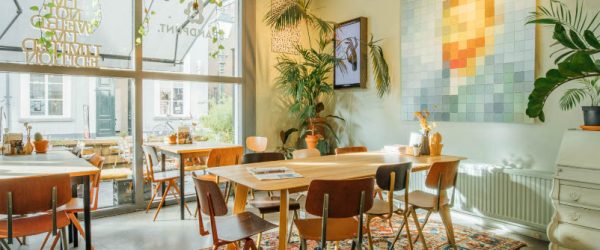 Brandpunt is the living room for every wayward Breda inhabitant. It is a creative place where you can have lunch, shop and hold meetings. Flop down on the sofa or sip a coffee on the terrace with a view of Breda's church. Judie Rutten makes the most delicious pastries, which you can smell all the way to the front door. Also delicious for an extensive High-Tea!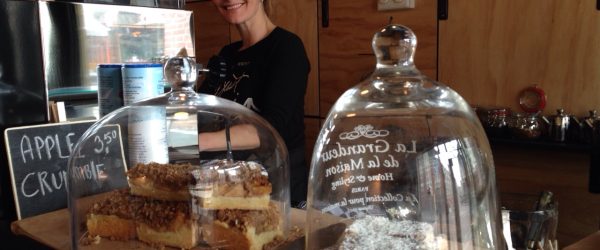 This is perhaps the most cosy little coffee shop of Breda. The atmosphere is very homely and everything is prepared with love and attention. Whether you feel like a coffee to go or an extensive lunch on the terrace. It's always delicious here!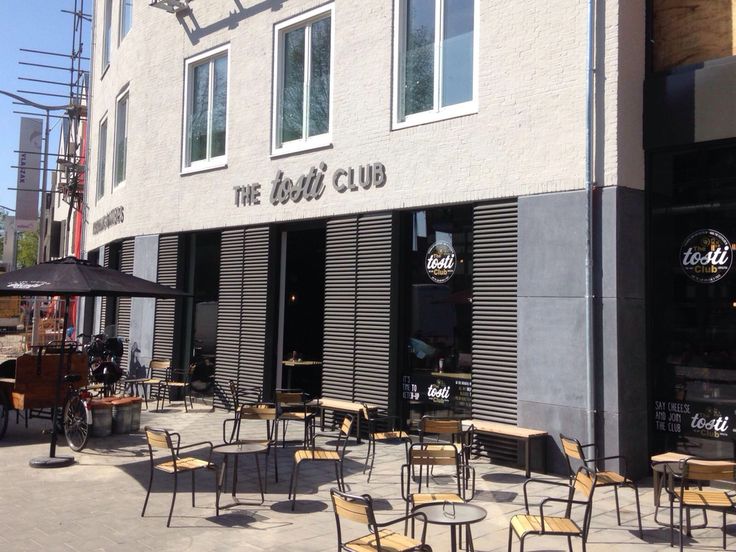 At the Tosticlub you can have breakfast, lunch or just a quick bite to eat at the end of the day. The name says it all, they make really great sandwiches. If you don't feel like bread, you can also get acai bowls, pancakes, granola or coffee and cake here. And you don't have to walk far because there are two locations in Breda. So there is always one in the neighbourhood ☺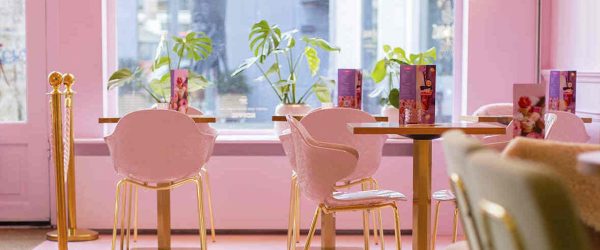 The Cake Room is a real sweet spot in the heart of Breda. In this sweet boutique you can enjoy 9 different cupcakes but also a delicious sweet lunch. What do you think of a 'Love your Waffle' or 'American Nutella Pancakes'? Enjoy the good coffee and tea.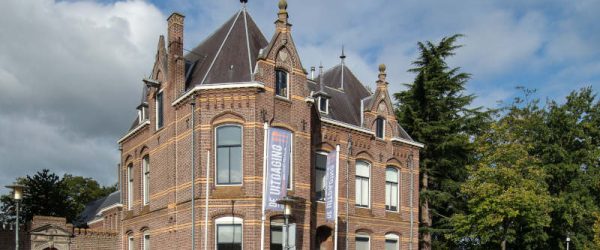 Lunchroom de Uitdaging is located in the former vicarage on the dorpsstraat in Ulvenhout, near Breda. In this atmospheric building you can enjoy delicious sandwiches, homemade soups and a classic English High Tea. De Uitdaging also gives something back to society. It is a learning place for people with a disability.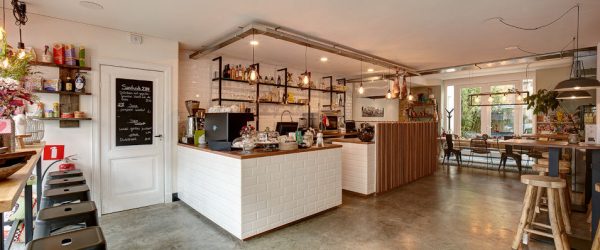 Located in Ginneken, Eetlokaal ZIN is a place where you can enjoy yourself without a care in the world. They serve delicious healthy meals, made with honest ingredients. Annemarie and Lieke, mother and daughter, spoil their guests with the purest lunch in Breda.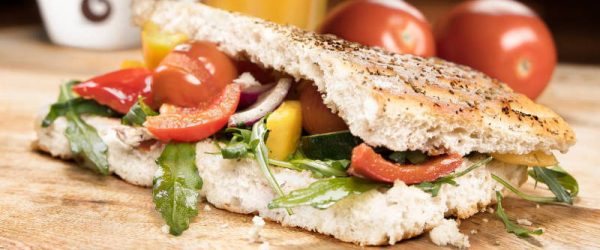 Coffee lovers can indulge themselves at Doppio Espresso Breda. Tamara passionately takes you along in a unique taste experience and tries, together with her team, to conquer your heart. Besides the best coffee, you can also have a good lunch here. They serve a delicious vegan burger, for example.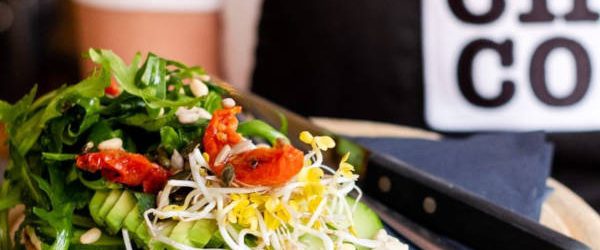 Dennis, owner of the Chocolate Company, aims to make your day a little more fun. Besides good coffee they have no less than 60 flavours of chocolate milk. Right in the middle of the bustling heart of Breda you can come here for a delicious chocolate milk, but also for a well-filled lunch.
That's it: Enjoy your lunch in Breda!
It was our pleasure to list the 34 best lunchrooms of Breda. We hope you got some inspiration and enjoy a nice meal out. The hospitality industry has missed you terribly!
Did we forget to mention a lunchroom, or do you have another recommendation? Let us know, we are very curious!
The most frequently asked questions about lunch in Breda
Where can you have a cheap lunch in Breda?
For an inexpensive lunch, choose Veganlicious.
Where is the best place to have lunch in Breda near the Grote Markt?
We think Barista Café is really very good!
Where is the best place to have lunch in Breda outside the city centre?
Black & White Kafe, you can park for free in front of the door.
What do you recommend in Breda?
Our recommendation is coffee bar Sowieso.
Where to have lunch in breda?
Try Hemels, it's worth it!