Create unity within your team
Teambuilding in Breda at Black & White
Inspiring meeting rooms, tasty lunch and fun teambuilding activities. We have what you need to make your teambuilding a success.
If you want to go fast, go alone. If you want to go far, go together.'
Do you want to bring your team together so you move as one unit? A refreshing teambuilding at Black & White can help! At our teambuilding, you will get to know your colleagues in a totally different way. 
For an afternoon, your company structure is broken down and everybody is taken out of their comfort zone. Add a brain storming or a presentation to bring new strength into your workforce. "To go fast, go alone. To go far, go together."
Black & White is the perfect place for your teambuilding. Our relaxed and informal environment makes for a perfect team building experience. Also, bringing different people together is our bread and butter here at Black & White. We will bring your team together and inspire them to live their best life!
The Perfect Outing for You
Our different pillars at Black & White allow us to create a diverse program for you. Try a relaxing yoga class, or an energizing outdoor kickboxing session. Do breathing exercises in our courtyard garden or attend a smoothie workshop. Anything is possible! Feel free to contact us, we will love to help you!
All teambuilding activities at Black & White reflect our Passion for Healthy Living. We want to challenge your co-workers and bring them together. We understand the importance of teambuilding and hope that you will fondly look back at your teambuilding experience at Black & White Community.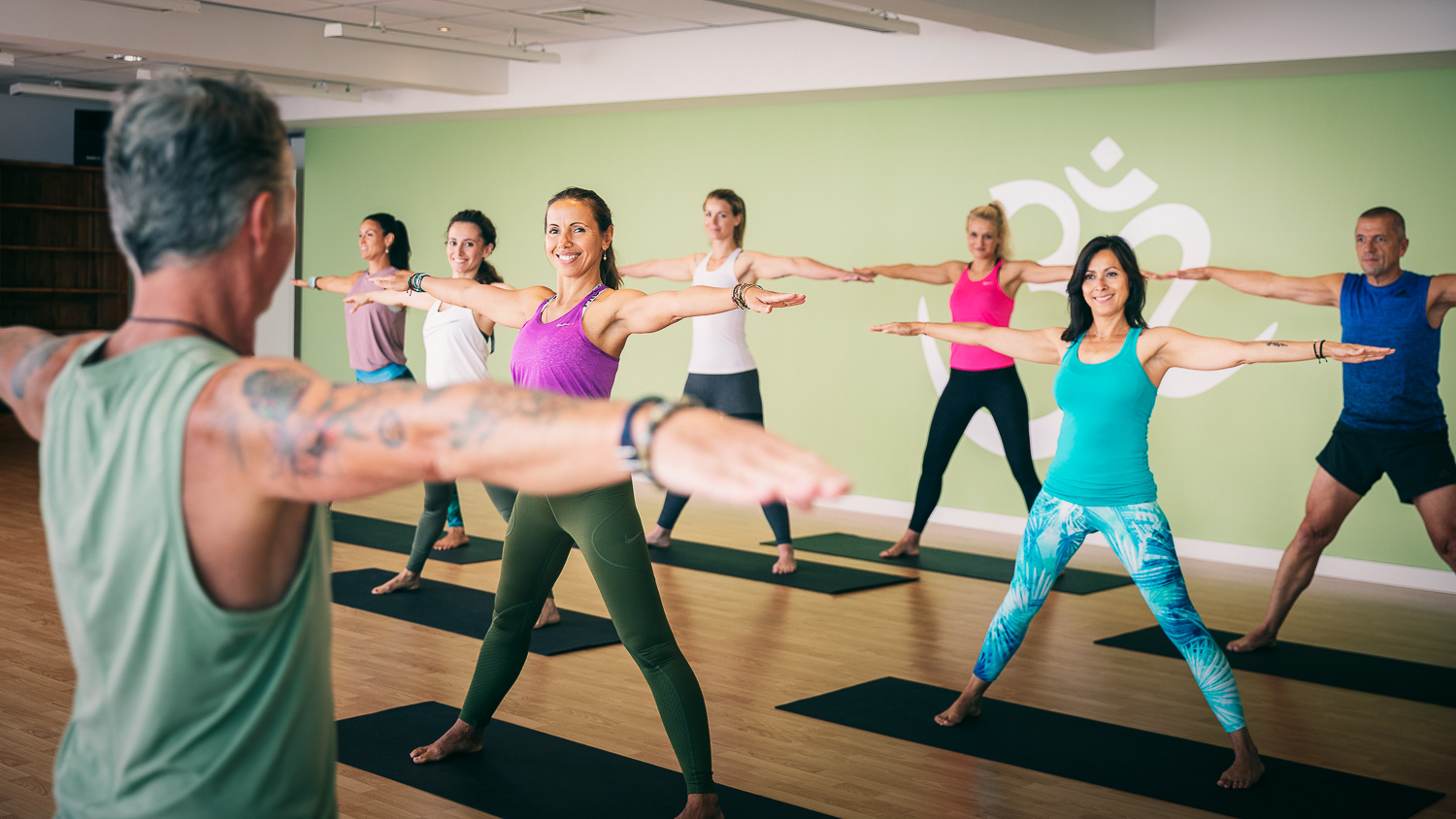 The mindfulness experience
Gather with your team at Kafe for a fresh smoothie
Welcome with fresh organic tea
Breath energiser (outdoors in good weather)
Yoga lesson in our yoga studio
Green & happy salad bowl with fresh smoothie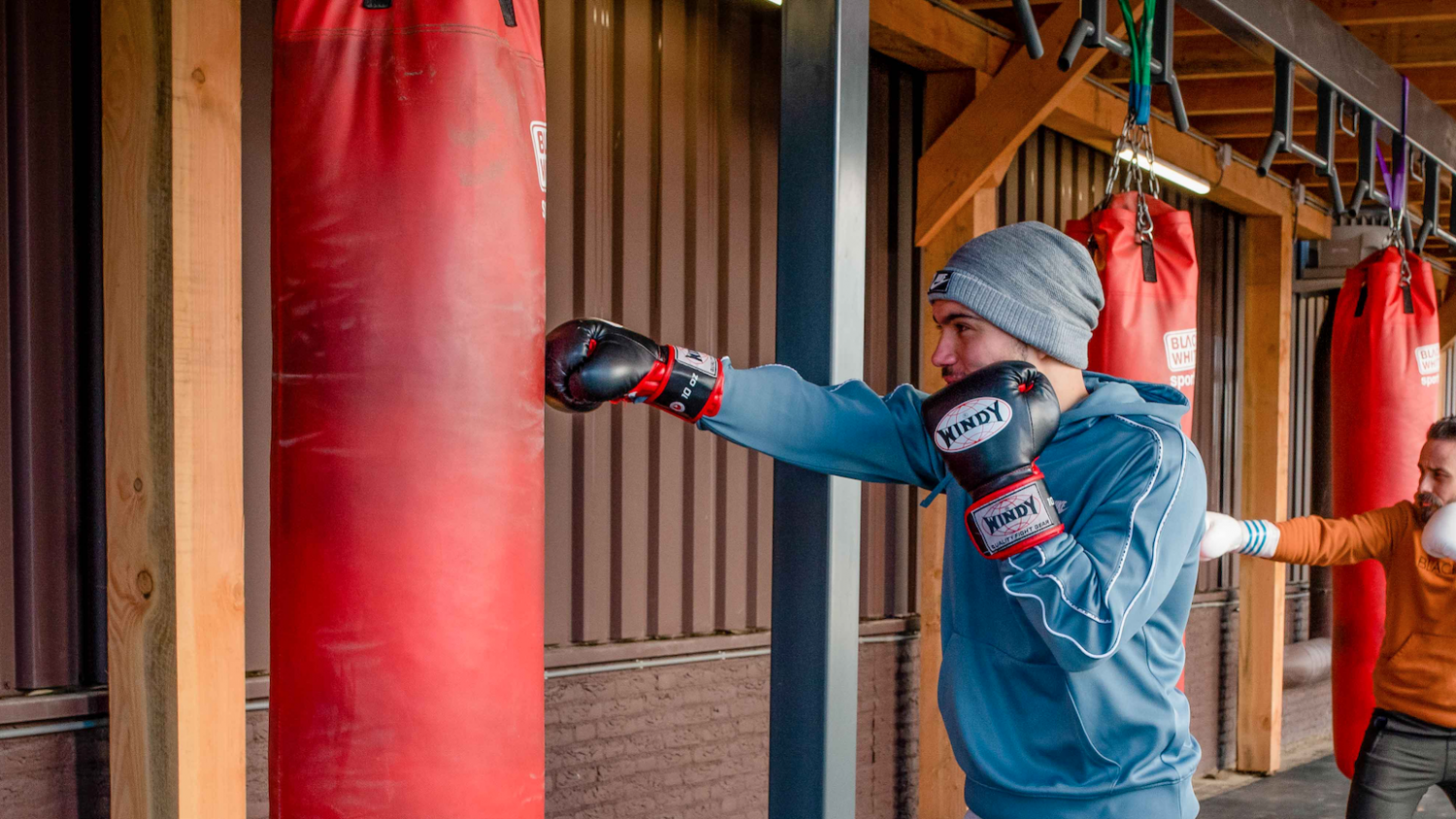 Gather with your team at Kafe for a fresh smoothie
An outdoor bootcamp for everyone | 20 min
Cardio boxing training is a lot of fun | 30 min
Indonesian gado gado bowl with fresh mocktail at Kafe
A law firm from Amsterdam wanted to do a cooperative activity with their partners from Brussels:
"We started the day with a cup of coffee in one of the meeting rooms. Our manager welcomed us and gave a short presentation. After this we were taken out of our comfort zone by attending a yoga class. The ice was broken 🙂 On our return we were given a refreshing smoothie and started a brainstorming session to take the company to the next level. After this intensive session, everyone was ready for a delicious healthy lunch to finish the teambuilding. It was a short, but very effective day and definitely recommended".
A Medical Centre in Breda wanted to give their corporate culture a healthy boost.
"We decided to get the day off to a good start and all of us left by bike for Black & White. Once we arrived we received a warm welcome from an enthusiastic employee of the restaurant. Nobody from the team knew what was waiting for them, and that was really nice to see. We started with a very nice Buddy Bootcamp around the building. The teacher gave us exercises so we had to work together on a physical level. It was heavy, but a lot of fun. After the workout we got a homemade mocktail, which we drank in the tropical courtyard garden. It was time to start the meeting in Meetingroom 4. It was an intensive meeting, but very effective for our project. We were glad it was time to have lunch at the restaurant. Especially the saté was very popular with everyone! We ended the day with a walk through the woods nearby. And of course back home on our bikes. What a great experience!
Black & White is different from any other place in Breda. This is because we offer all facilities under one roof. We are innovative, sustainable, creative and positive. With our Passion For Healthy Living we want to inspire people to adopt a conscious lifestyle. We do this by offering sports & yoga classes, delicious vegan food and inspiring meetings.
Some examples that make us unique:
We want to work with you to create your perfect teambuilding day. Tell us your wishes and we will gladly accommodate them! Are you on a budget? We will make it work for you. Give us a call, tell us your ideas and together, we will create the teambuilding day that is perfect for you. Are you ready for an unforgettable day at Black & White Breda?